Saturday 10 February – Sunday 4 March 2018
Alongside the large-scale installation at Fremantle Arts Centre, audiences of Perth Festival can dive into a weekend program of free workshops, sensory walking tours, conversations and music from the Reunion Islands, Ghana and Kenya.
Try your hand at building water crafts with a maritime archaeologist before setting sail on open waters, learn how to have a 3 minute shower, trace the former shorelines of Walyalup, make your own distilling system for fresh water, and explore your grace and stamina by dancing in water with Rio Olympic synchronized swimmers.
Explore the full Museum of Water event program at Fremantle Arts Centre below.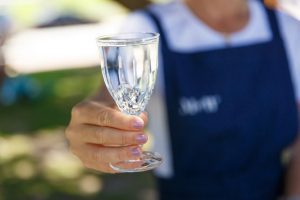 First Weekend
OUR PAST, PRESENT & FUTURE THROUGH THE PRISM OF WATER
A day of discussions as part of Museum of Water.
Morning yarns
Story Sharing from the Museum of Water Collection
Main Gallery Space, Fremantle Arts Centre
Every Saturday 10 Feb – 3 Mar, 10am – 11am
Morning Yarns is a weekly coming together of custodians who look after and care for the Museum of Water collection. Grab a coffee and listen in as they spend time sharing stories about the newest water donations and their precious stories.
FREE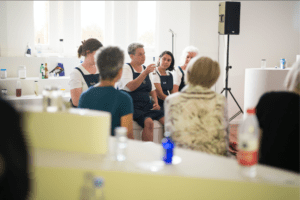 Latai Taumoepeau Artist Talk
Hear performance artist Latai Taumoepeau discuss her powerful work Repatriate, showing alongside the Museum of Water as part of Perth Festival.
Australian/Tongan artist Latai Taumoepeau is known for her brave performance art. Her powerful video Repatriate draws attention to the devastating impact of rising sea levels on vulnerable communities in the Pacific Islands, including her ancestral homeland of Tonga.
Onscreen, a woman dances inside a Perspex tank. Covered in flotation devices, she moves in the style of a traditional Pacific Island dancer, slowly and gracefully at first. As the tank fills with water, the movement becomes more challenging and frenetic, until eventually the dancer is completely submerged.
Future Museums: Ways of Sharing History
Amy Sharrocks and Alec Coles: In Conversation
Fremantle Arts Centre
Sat 10 Feb, 12 – 1pm
A discussion about museum-ification, democracy and alternative ways of holding onto treasured history with Museum of Water creator Amy Sharrocks and the Western Australian Museum CEO Alec Coles.
Free
The Pleasures and Politics of Water: Panel Conversation
Sat 10 Feb, 1.30 – 2.45pm
What is our duty of care for our most precious resource? World experts explore current legal, social and environmental practice around the treatment of rivers and oceans.
Free
The Pull of the Ocean: Panel Conversation
Sat 10 Feb 3 – 4.15pm
What is your relationship to the sea? A swimmer, a sailor and a surfer come together to share their relationship to the ocean and the undeniable force that keeps drawing them in.
Walyalup Water Walk
Meeting Point: Kidogo Arthouse, Bathers Beach
Sun 11 Feb, 8am
2hrs
Uncover the hidden ecologies and spiritual past of Fremantle's water ways in this immersive exploration along the shore. Walyalup Water Walk is a sensory walking tour led by Whadjuk Noongar artist Sharyn Egan in collaboration with Swamp Clubb's artist and musician Mei Saraswati and artist and educator Matt Aiken. The walk starts at the edge of the sea at Kidogo Arthouse next to Bathers Beach and ends at Fremantle Arts Centre where you can explore Museum of Water.
Light breakfast will be provided. Please wear suitable walking shoes.
Free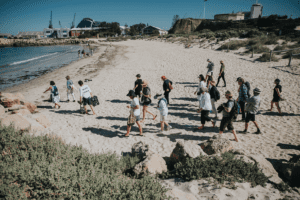 Distilling Memory: Rosewater, the Festival Scent
Sun 11 Feb, 10.30am
2hrs
Join Iranian immigrants Mahin Nowbakht and Farangeez Ahmadi for an intimate discussion and workshop on distilling this year's Festival scent, which was inspired by Nowbakht's rosewater contribution to Museum of Water. Discover how to make rosewater through a recipe of distilling damask rose petals handed down through generations and learn about its unique medicinal and nutritional use.
Free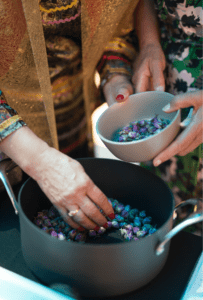 Sunday Music: The Oceanic Sessions
Every Sunday 11 Feb – 4 Mar, 2pm – 4pm
Join us each Sunday afternoon during the Festival as we kick back to exotic sounds from Africa and the Indian Ocean at Sunday Music.
Free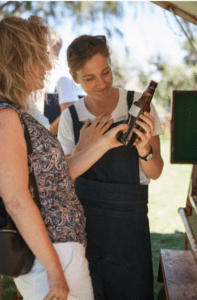 Second Weekend
Museum of Water Youth Take Over
Fremantle Arts Centre Galleries & Outdoors
Sat 17 & Sun 18 Feb, 11am – 3pm
Museum of Water exhibition and Water Bar will be overrun by Perth youth for one weekend during Perth Festival as students from John Curtin Senior High School take you through the museum at Fremantle Arts Centre and share stories behind some of the WA collection.
FREE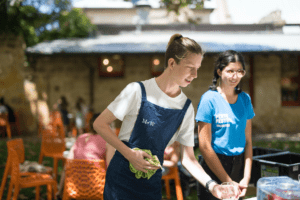 Water Feels: Embroidery Workshop
Sat 17 Feb, 10am – 1pm
3 Hours
What do you want to say about water? Express your water feels using text, pictures and slogans and learn how to embroider them on to your own statement bag or hat with local designer Delimates (Sally Bower). Some simple embroidery stitches and techniques will be explored in the workshop. All materials provided.
Sally Bower (WA)
Local designer Sally Bower is the creator of Delimates, custom made to order clothing and illustration.
Intimate Encounter: How to Have a 3-Minute Shower
Fremantle Arts Centre
Sat 17 Feb & Sat 3 Mar, 11am – 3pm (every 30 mins)
Hop into your swimmers and get to the bottom of one particular sustainability bugbear – the domestic shower. Learn how to save the planet and come out smelling as fresh as an environmentally-aware daisy in three minutes.
This is a live artwork inviting you to participate in the act of having a shower as artist Jen Jamieson takes you through the intricacies of her daily routine.
For groups of four at a time. Friends and families welcome.
BYO towel and swimmers.
FREE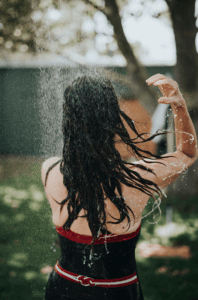 Jen Jamieson (WA)
Jen Jamieson is a performance artist aiming to blur audience and artist. She is a registered art therapist and a member of Perth Playback Theatre. Jen's live artworks include: the booth; We Will Build Our Own Mountain with Mish Grigor for Now Right Now!; How to Have a 3 minute Shower Proximity Festival 2012, Let's Make Love Proximity Festival 2014 and 2017. She has worked with pvi collective, La Pocha Nostra, Martin Coutts, Molly Tipping and recently Amy Sharrocks' Museum of Water.
Making Music with Water: Workshop
Fremantle Arts Centre
Sun 18 Feb, 10am – 11am
Making Music with Water Lunchtime Listening Concert 12.30pm
Explore water sonically at Fremantle Arts Centre and experiment with the sounds of natural resources. Self taught musicians and Museum of Water custodian Mei Saraswati and Tessa Darcey (Akioka) will work with you to create soundscapes using our most precious liquid as an instrument. Discover the sounds you can create when you combine water with human melody using hydrophones and loop stations. This workshop will develop participants' listening skills while delving into the sonic textures and soundscapes behind everyday noises.
FREE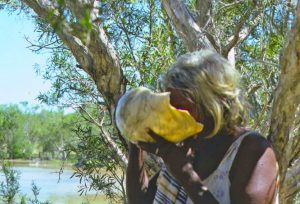 Third Weekend
DIY Water Craft Building Workshop
Fremantle Arts Centre Top Lawn
Sat 24 & Sun 25 Feb
Workshop Session 1: 10am – 1pm
Workshop Session 2: 1.30 – 3.30pm
All Day: 10am – 3.30pm
Boat Launch & Race: Sun 25 Feb, 4pm
Talks: Sat 24 Feb, 12pm Tom Vosmer & Sun 25 Feb, 12pm insert name (no registration required)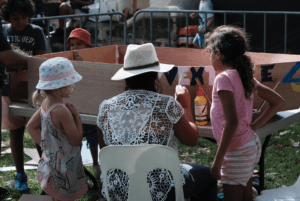 Be part of a collaborative DIY workshop and learn how to make water crafts with unconventional materials that will equip you for future high tides predicted to reclaim the Fremantle shoreline in 2100. This workshop will be led by local artist Janet Carter, who designed and build RAFT, the floating artist-run space built from waste and salvage, and marine archeologist Tom Vosmer. All sessions include guest talks led by Tom Vosmer who specialises in researching and re-building ancient boats and naval architect insert name.
On Sun 25 Feb join us for a celebratory promenade boat launch at [insert location] to set the boats sail. We will depart Fremantle Arts Centre at 4pm on foot. This event is free and open to the public.
If you want to get hands on please register for either a half day or full day workshop. Or you're welcome to drop in for the lunchtime talks or to watch the boat building action happen anytime.
Kids are welcome any time to paint and decorate the water crafts.
FREE
Janet Carter (WA)
Janet Carter completed a Bachelor of Visual Arts at Edith Cowan University in 2008, followed by Honours in Contemporary Arts in 2010. She is currently a PhD candidate, researching contemporary performance practice, at UWA. Carter's practice embraces a range of practices and forms, including performance, new media and installations.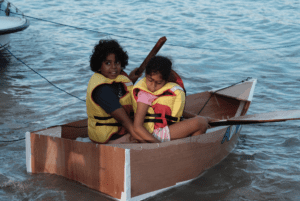 Water Carries: Ceramics Masterclass
Ceramic Studio, Fremantle Arts Centre
Sun 25 Feb, 10am – 4pm
Be part of an all-day masterclass led by local ceramicist Stewart Scambler and WA Museum Head of Anthropology and Archaeology Dr Moya Smith on creating vessels for carrying water. This workshop will start with exploration into first nations water carriers from the Museum's permanent collection. Using the examples as inspiration learn some traditional hand-building techniques to create your own vessel in clay under the expert tuition of Stewart.
Tutor: Stewart Scambler (TBC) http://www.ceramicartswa.asn.au/gallery/stewart-scambler
Guest Speaker: Dr Moya Smith, WA Museum Head of Anthropology and Archaeology
Registrations required
All materials provided, work will be fired at FAC and students will be notified when ready for collection.
Stewart Scambler (WA)
Stewart Scambler is one of WA's most prolific and respected ceramic artists. His studio produces Bohemian Ceramics produces both fine art sculptures and useable domestic wares. He's travelled all over the world to learn international ceramics techniques and is a master of Japanese Raku. Stewart is one of our best loved tutors, and his warmth and ever present grin make his classes a high point of his student's weeks. Stewart's work can be seen in FOUND.
Dr Moya Smith (WA)
Dr Moya Smiths oversees management of the ancient world elements of the World Cultures collections, and photographic collections and participates in curation of the World Cultures, Aboriginal Cultures and Archaeology collections. Her research focus has included pre-European Archaeology of Aboriginal sites in the South West of WA, and ethno-archaeological research with west Kimberley Aboriginal communities of Dampierland Peninsula. The Dampierland work explored traditional resource use, including plant use and maritime resource use. Currently Moya is revisiting the Kimberley and Desert ethnobotanical collections and also the evidence for the use of Xanthorrhoea resins in the south-west.
Fourth Weekend
Water Futures: Distilling Workshop
Fremantle Arts Centre
Sat 3 Mar, 10.30am – 12pm & 1 – 2.30pm
90mins
Take control of your own water future. Looking at the realities of drought and the technologies of filtration, desalination, and distilling, local artist Loren Kronemyer will teach you how to design and build your own system to distil fresh water. This workshop explores our current industrial water landscape and equips you with ways to create sustainable and imaginative solutions for water sovereignty.
FREE
Loren Kronemyer (USA/WA)
Loren Kronemyer is an internationally exhibiting artist from Los Angeles, California. Using a transdisciplinary methodology,
Loren explores processes of interspecies communication within an artistic framework. Her work often incorporates scientific tools and research, harnessed to produce works of media, visual, and live art that focus on alternative timescales and immersion or extension of the senses.
Museum of Water Water Celebration Day
Fremantle Leisure Centre
Sun 4 Mar, 9am – 1pm
Spend the final Festival weekend at Fremantle Leisure Centre and dive into a family friendly program of behind the scenes pool tours, swimmers manifestos, giant inflatables, synchronized swimming and music. Make sure you have a sip of our finest drop, infused with peppermint leaves, marri blossoms and WA natives at the Water Bar.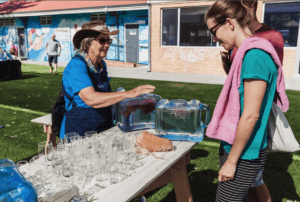 Swimmers Manifesto
Fremantle Leisure Centre Pool (tbc)
Sun 4 Mar, 9am – 11.30am
A public manifesto poolside at Fremantle Leisure Centre.
Why do we swim?
Some of us have a life-long relationship with swimming. This could be a life-changing experience of recovery, a return to fitness or the steady upkeep of a healthy mind and body during the course of busy lives. Perhaps adventure and endurance? Some people swim because they enjoy hitting the beach in summer or like the atmosphere around pools. Some people swim because they can, some people because they must.
Part speaker's corner, part stream of consciousness and part awareness campaign, the Swimmers Manifesto attempts to put into words the profound experience that swimming and water offers each and every one of us. Immediately after the manifesto join us for a mass swim in the pool – bring your swimmers!
Speakers are given a maximum of five minutes each to share their manifesto.
This event is free to watch, take part in and open to everyone.
Excerpts from the Swimmers Manifesto will be audio recorded and published.
Who can apply?
We are looking for a range of people from diverse backgrounds and ages to speak for a maximum of five minutes.
FREE
Synchronized Swimming
Fremantle Leisure Centre Pool
Sun 4 Mar, 11.30am – 1pm
Under the masterful eye of expert synchronized swimmers, explore your grace and stamina and learn to dance in water with local DJ's playing poolside.
Behind the Scenes Pool Tour
Fremantle Leisure Centre
Sun 4 Mar, 10am & 12pm
Ever wondered where pool water comes from? Do they really dye the water blue? What happens when you pee?
Join Fremantle Leisure Centre manager John East has he takes you through the ins and outs of one of WA's most sustainably run pools.