Amy Sharrocks is a live artist, sculptor and film-maker who invites people to come on journeys in which their own experience, communication and expression are a vital part. Undertaking these journeys with a sense of humour, joy and risk, Amy creates work that is rich, unpredictable and different every time. This invitation and the bravery and invention of people's responses, produces new avenues for exploration and fantastic visions within the everyday.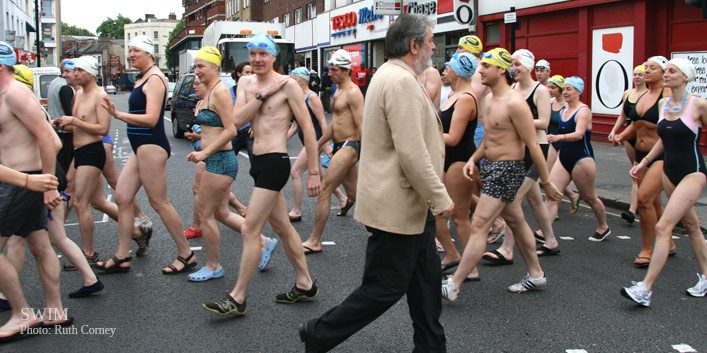 Amy has been making work about people and water for 10 years. SWIM, on 12 July 2007, invited 50 people to swim across London, from Tooting Bec Lido to Hampstead Heath Ponds. In 2009 she toured drift around England, taking people one at a time to drift on her boat in swimming pools up and down the country. In 2011 she completed London is a River City, a series of public walks tracing 7 of London's buried rivers. WALBROOK was the largest of these walks, where 65 people were tied together to walk silently along the Walbrook riverbed through the City of London at rush hour.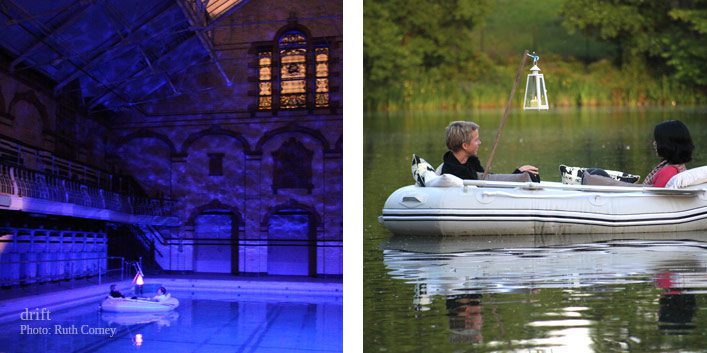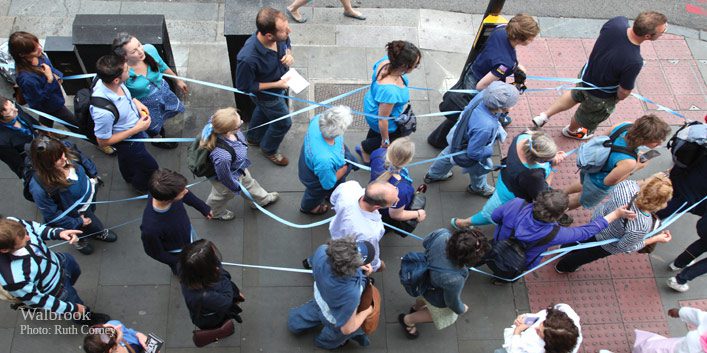 In 2013, Amy won the inaugural Sculpture Shock award from the Royal Society of British Sculptors, undertaking a residency in Elizabeth Frink's studio, where she began her work on falling. The residency culminated in a solo exhibition Season for Falling and the live artwork Invitation to Fall, an open invitation for people to fall on the King's Road, which was later staged in the 350-seat theatre at Museum of London. Her long-form essay An Anatomy of Falling was published in Performance Research No 18, and reprinted in Live Art Almanac 4, a collection of the best writings on Live Art, 2015.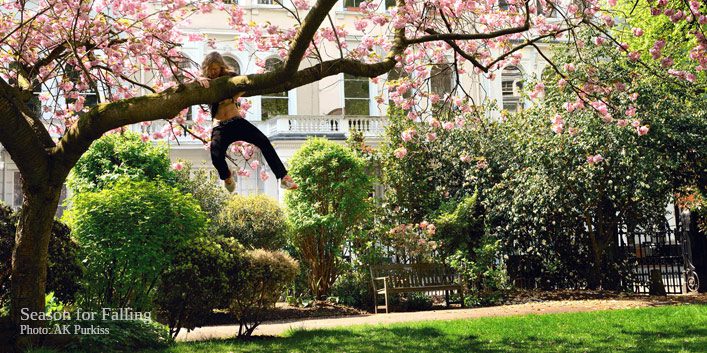 Amy has been the recipient of many bursaries and grants, most recently nominated for an Arts Foundation Fellowship. Her film pause has been shown across Europe and the Middle East, and her work has been included in many collections now: Walking's New Movement, There is Nothing, Downstream, Live Art Almanac 1 & 4, Artsadmin 30, Sculpture Shock.
In 2016 Amy curated the popular festival of water across Reading, Do Rivers dream of Oceans? She continues to urge people to reconnect with the water that surrounds them: she is organising a mass swim in the Thames for Reading on 17 September 2017, accompanied by the cultural programme of talks and discussions, What's the point of Rivers, anyway? She is encouraging people to sign up to Swim the Thames, a proposal for a mass swim across the River Thames in London.